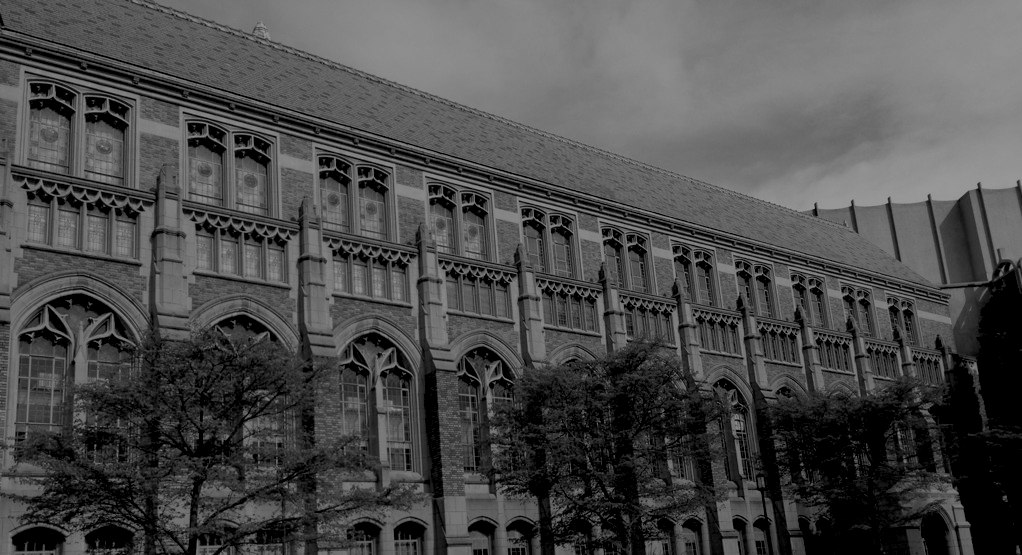 Heather D. Evans
Teacher, Researcher, Consultant.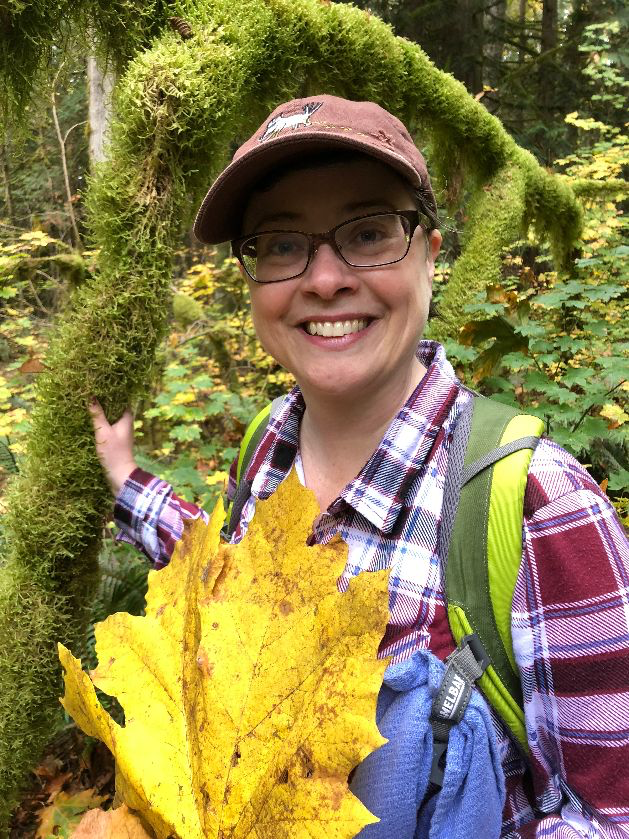 I am a part-time lecturer in the Department of Sociology, Disability Studies Program, and Law, Societies & Justice Department. I completed a Ph.D. in Sociology at the University of Washington in 2016. While a graduate student, I also earned a certificate in Comparative Law & Society Studies (CLASS) and certification in statistics from the Center for Statistics and the Social Sciences (CSSS).
I have conducted both statistical analyses and ethnographic fieldwork. My current work examines "invisible disability", focusing on disclosure and identity management among people with physical, mental, and sensory differences that are not readily apparent. I am committed to community based research and do consulting work for local organizations, primarily focusing on disparities within the criminal justice system. Broadly, I am interested in processes of social marginalization and identifying ways to expand access to opportunity structures through institutional change.
---

Teaching
Philosophy
I see each opportunity to interact with students as an opportunity to encourage participatory citizenship. All of the courses I have designed – whether focused on human rights, disability identity and portrayals in the media, social control through modern surveillance, legal ambiguities, or research methods – have aimed to provide students with the skills to think analytically, critically evaluate information, and engage in reflective self-expression. I view higher education as an institution geared toward citizenship socialization, exposing students to perspectives and life experiences outside of their own, giving them the tools to seek out information, and honing their ability to engage in reasoned discourse with people of differing viewpoints.
Selected Courses
Social Construction of Madness & Mental Health in the U.S.
This course examines the construct of "mental health" and mental "un-health" from a social science perspective. The course interrogates how categories such as mental illness, intellectual/developmental disability, cognitive impairment, and Mad Studies developed in the United States. We explore the historical and political contexts in which these categories emerged and the social consequences of being identified as mentally ill. Topics include the medicalization of deviant behavior; how the definition of madness has changed across time and place; and how sociologists think about, define, and measure mental health in research today. The course is divided into three primary areas: emergence of mental health as a construct; illustrative case studies of neurodivergence, anxiety, eating, and bipolar disorders; and the impact of structural ableism in higher education today. Drawing from peer-reviewed primary research, as well as memoirs, films, and other multi-disciplinary media, students are asked to reflect on their own socialization into perspectives regarding mental health.
Murderball, Savants & Crip Art: Representations of Disability in Popular Culture
This course provides an in-depth examination of the social construction of 'disability' reflected in and shaped by popular culture. As a discussion driven course, together we critically engage with examples from sports coverage, film, television programs, fashion, and art both by and about disabled people. By examining popular culture through a Disability Studies (DS) lens, the course unpacks the ways in which disability representations in the media reify, problematize, and/or challenge marginalization of this social status.
Social Control: The Surveillance Society
This course examines ways in which surveillance techniques and technologies interact with society to produce social control, security, fear, vulnerability, and/or empowerment. Starting with an historical perspective on ways in which surveillance was conceived as necessary for social control in the modern state, the course then examines current surveillance practices along different life points, including childhood and youth, the reproductive years, and the experience of aging in institutions. As part of this survey course, we explore how surveillance has shaped modern experiences of school, work, travel, socializing, and political participation. The course ends with an in-depth examination of how social media engagement and leveraging of 'Big Data' information is shaping modern identities as individuals, community members, and citizens.
Invisibility & the Law: Identity at the Legal Margins
This course explores the ways in which ambiguities in the law can exacerbate or mediate social marginalization, rendering members of groups more or less 'visible' in society. As examples, the class will focus on laws impacting the categorization and regulation of four populations: undocumented workers, transgendered people, homeless individuals, and disabled people. Through these case studies, students will be asked to reflect on the role of legal ambiguity in reproducing social inequality, the ways in which legal 'gray areas' provide room for empowerment, and the broader impacts of the law in shaping identity.
Approaches to Social Science Research
This course is a methods course, introducing some of the ways in which researchers study the social world. The course is divided into four main sections. Part I introduces social science research, distinguishing it from other forms of research. Part II explores how to find 'good' statistical and demographic data on specific places, organizations, or populations. We will use content analysis to provide context to our findings. Part III instructs how to develop survey instruments and analyze quantitative data. Using peer-reviewed research, we will compare our findings to those of other scholars. Part IV employs ethnographic observation and interviewing techniques to examine social phenomena.
---
Consulting
Public Scholarship & Related Impact
Research examining impact of race in capital sentencing in Washington State:

State of Washington v. Allen Eugene Gregory. No. 88086-7 Filed Oct 11 2018. http://www.courts.wa.gov/opinions/pdf/880867.pdf
Tess Wrobleski. Dec. 2018. "Heather Evans, Ph.D. '16, Talks Productive Partnerships and Research with Impact," UW Graduate School, Students and Alumni. http://grad.uw.edu/student-alumni-profiles/heather-evans-ph-d-16-talks-productive-partnerships-and-research-with-an-impact/
Clarridge, Christine and Lewis Kamb. Oct. 11, 2018. "Death Penalty Struck Down by Washington Supreme Court, Taking 8 Men Off Death Row," The Seattle Times. https://www.seattletimes.com/seattle-news/death-penalty-opponents-cheer-washington-supreme-court-ruling-that-struck-punishment-down/
Westneat, Danny. Oct. 12, 2018. "Meet the UW Professor Who Just Killed the Death Penalty," The Seattle Times. https://www.seattletimes.com/seattle-news/crime/meet-the-uw-professor-who-just-killed-the-death-penalty/
Beckett, Katherine and Heather D. Evans. Mar 14, 2019. "The Effect of Race on Sentencing Decisions in Washington," Podcast. Death Penalty Information Center. Available online at: https://deathpenaltyinfo.org/podcast/audio/discussions/discussions-e25.mp3
Beckett, Katherine and Heather D. Evans. Mar 14, 2019. "Episode 167: A Case of Life and Death," No Jargon Podcast, Scholars Strategy Network. Available online at: https://scholars.org/podcast/case-life-and-death
Sudermann, Hannelore. Mar 12, 2019. "Abolished: How UW Research Convinced Out State's Highest Court to Toss Out the Death Penalty, Columns UW Alumni Magazine. Available online at: https://magazine.washington.edu/feature/death-penalty-washington-state/




Research examining impact of ICE (Immigration Control and Enforcement) holds in municipal jails of potential noncitizens:
Research examining legal financial obligations (LFOs) assessed to people convicted of felonies in Washington State:
Commissioned Research Reports
Beckett, Katherine and Heather Evans. (2020). "About Time: How Long and Life Sentences Fuel Mass Incarceration in Washington State." Report commissioned by the ACLU of Washington.
Beckett, Katherine and Heather Evans. (2014). "The Role of Race in Washington State Capital Sentencing, 1981-2014." Report commissioned by the Washington Appellate Project.
Beckett, Katherine and Heather Evans. (2013). "Immigration Detainer Requests in King County, Washington: Costs and Consequences." Report commissioned by the Northwest Defender's Association.
Beckett, Katherine, Alexes Harris and Heather Evans. (2008). "The Assessment and Consequences of Legal Financial Obligations in Washington State." Report Commissioned by the Washington State Minority and Justice Commission.
---
Publications
Evans, Heather D. (2019). "'Trial by Fire': Forms of Impairment Disclosure and Implications for Disability Identity." Disability & Society Vol 34(5): 1-21. DOI: https://doi.org/10.1080/09687599.2019.1580187.
Evans, Heather D. (2017). "Un/covering: Making Disability Identity Legible." Disability Studies Quarterly 37(1). DOI: http://dx.doi.org/10.18061/dsq.v37i1.5556.
Beckett, Katherine and Heather Evans. (2016). "Race, Death, and Justice: The Role of Race in Washington State Capital Sentencing, 1981-2014." Columbia Journal of Race and Law 6(2): 77-114.
Beckett, Katherine and Heather Evans. (2015). "Crimmigration at the Local Level: Criminal Justice Processes in the Shadow of Deportation." Law & Society Review 49(1): 241-277.
Harris, Alexes, Heather Evans and Katherine Beckett. (2011). "Courtesy Stigma and Monetary Sanctions: Toward a Socio-Cultural Theory of Punishment." American Sociological Review 76(2): 234-264.
Harris, Alexes, Heather Evans and Katherine Beckett. (2010). "Drawing Blood from Stones: Legal Debt and Social Inequality in the Contemporary United States." American Journal of Sociology 115(6): 1753-1799.